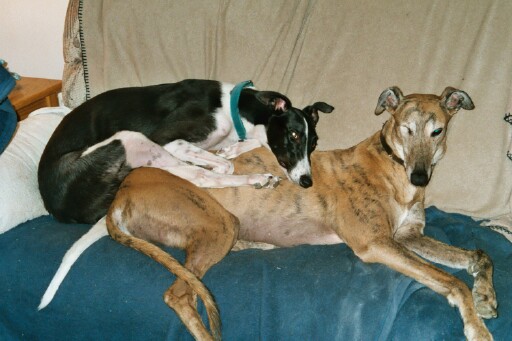 This gorgeous girl is Bonnie, sister to Vinnie, now known as Sophia.
She now has her own couch and friend to keep her busy and comfy.
Just what we're looking for, and I think she would agree! She now lives with her handmaiden, Sandy Vohl in Ohio.
ADOPTED!!!!!!!!!!!!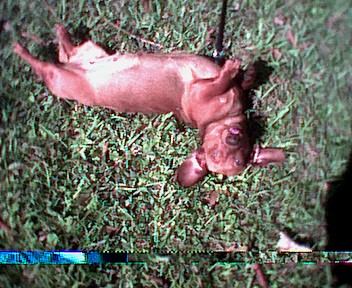 Ok, this isn't a Greyhound OR a Borzoi!! But... this little girl showed up at our doorstep, lost, pregnant and hungry. After looking for her owner for several weeks, it was apparent no one was looking for her.
After care and vetting, this little Chocolate Mini Dachshund, lives the life with Robin and Gary Shorter in Orlando Florida!
ADOPTED!!!!!!!!!!!!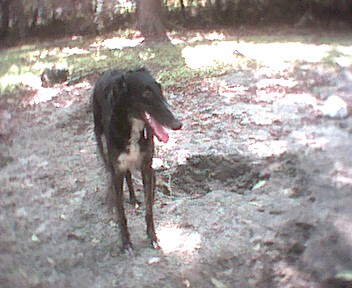 Sasha has been waiting for quite some time for that perfect match of a home.
When she came to us, she was truly a frightened, unsocialized youngster.
She is now a snuggler, lover supreme. We are happy to announce that Sasha has found her forever home and perfect match, us!
She is very special by birth and family roots, ( we have recently found out she is extremely closely related to our heartgirl, Bitta whom we lost in 2002) and has become very loving and special to us, so I can't think of a better place for her or a better match then here, and I've come to really adore her too.
We are very happy with our new family member! WELCOME SASHA!
ADOPTED!!!!!!!!!!!!!!!!!!!!!!!!!!!!
Enter content here