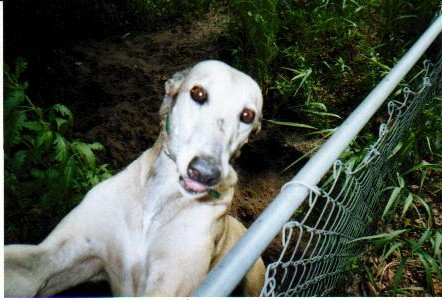 Hobbit has a HOME!! This wonderful 9 yr old lady is now off the farm and onto the couch!!! ADOPTED by Lynn Santilli of Massachussetts!!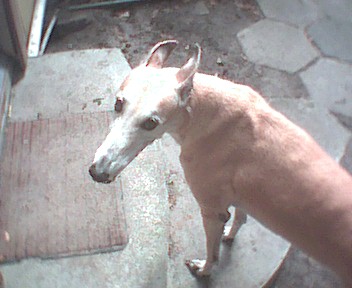 Krissy finally has her couch after 13 yrs of waiting. She now lives with Joan McGee and the rest of the McGee crew in NC.
Thankyou Joan! ADOPTED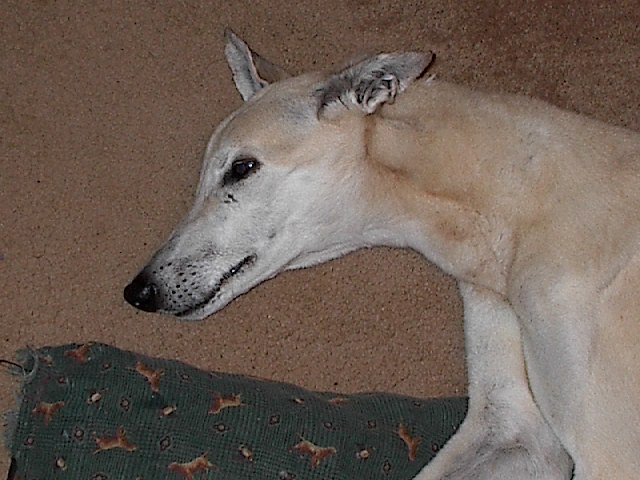 This handsome boy is Keiffer, who at 12 yrs old lost his family. He was not in the best of health when Joy Adams in SC stepped up to the plate and volunteered to give him a home, and the care he so desperately needed for his last years.
Unfortunately, he lost his battle to the disease that racked his frail body on May 30, 2002, only a couple months after finding a soft bed, and a loving and caring home. But he had a lifetime of love and care in that short 2 months with Joy.
Take care Keiffer, until we all meet again!
Keiffer: 1989-2002 AKA Lt. Rivet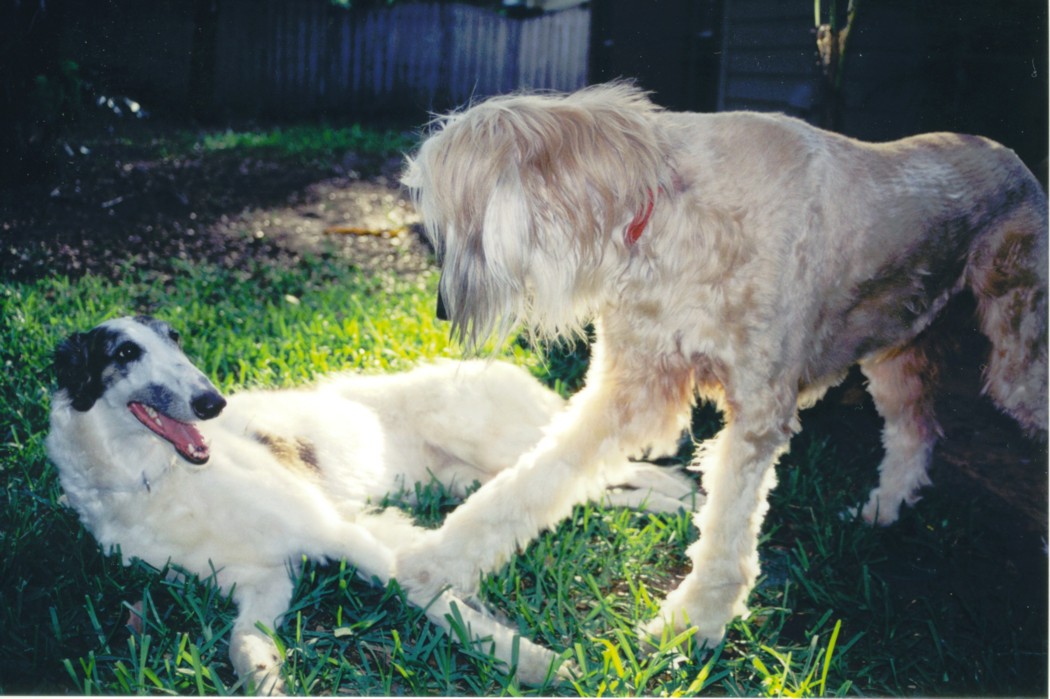 This cute borzoi girl, Roxy, has been ADOPTED by Max and Nicole Story, of Jacksonville, Florida! Congratulations!!