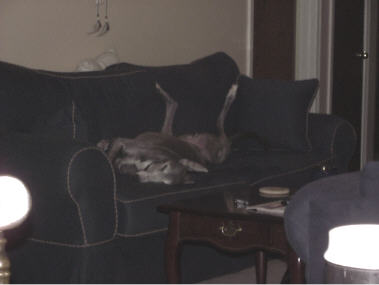 This lucky senior greyhound is Matt, and he now has his choice of couches at home with his new family, the Segers, of Jacksonville, Florida. Quite a long way from the Humane Society Shelter!! Yeh!!
ADOPTED!!!!!!!!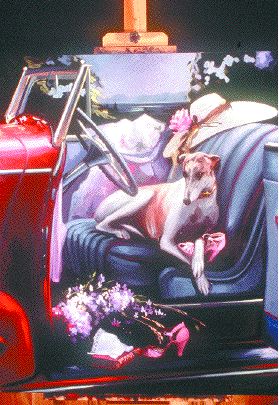 I don't have a pic of little Silky aka Sweetie Pie, now known as Katie to put up yet, but rest assured, this cute as a bug, tiny fawn 2 yr old girl is having the time of her life with Lois Baldwin in Jacksonville, Florida now! ADOPTED!!!!!!!!!!!!!!!!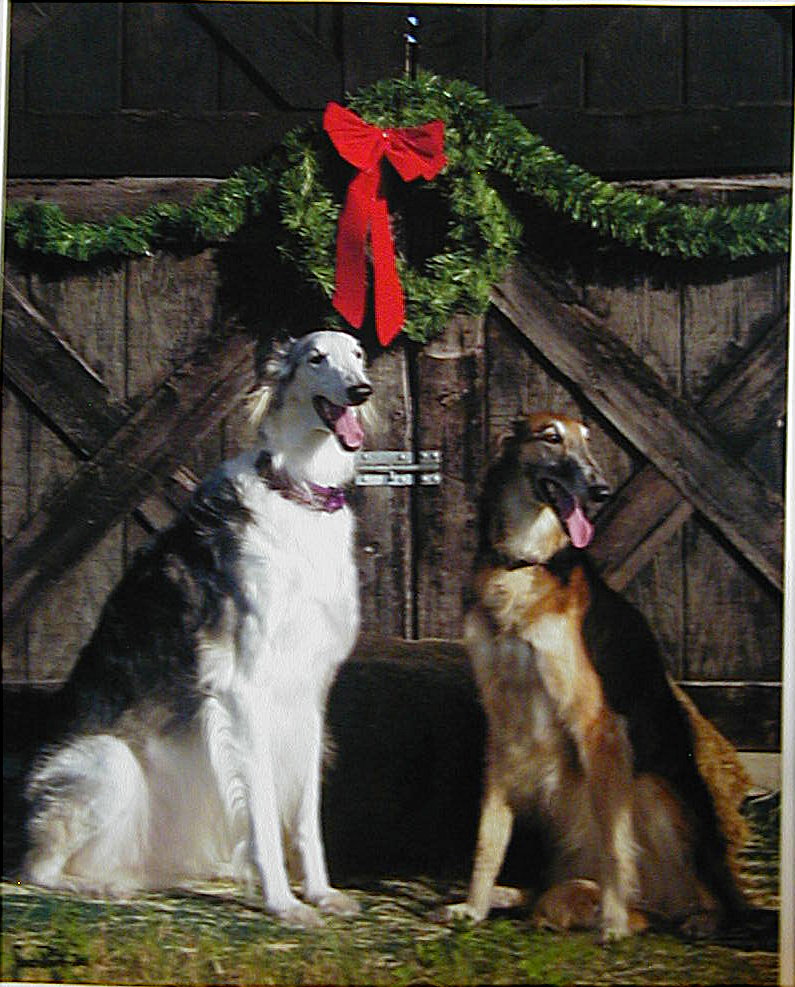 This beautiful pair now live in Deltona, Florida with their new parents, Sharon and Jim Anthony. Kota, the handsome big boy on the left, actually was slated to be euthanized, and poor Sarah found herself dumped in a shelter down south. They now live the high life with their new family! ADOPTED!!!!!!!!!!!!!!!!!!!!!!!!!!!